Applicants should be nominated by our contracted Sister Universities, and have completed at least one year of university work prior to participation in the exchange. Individual application will not be processed.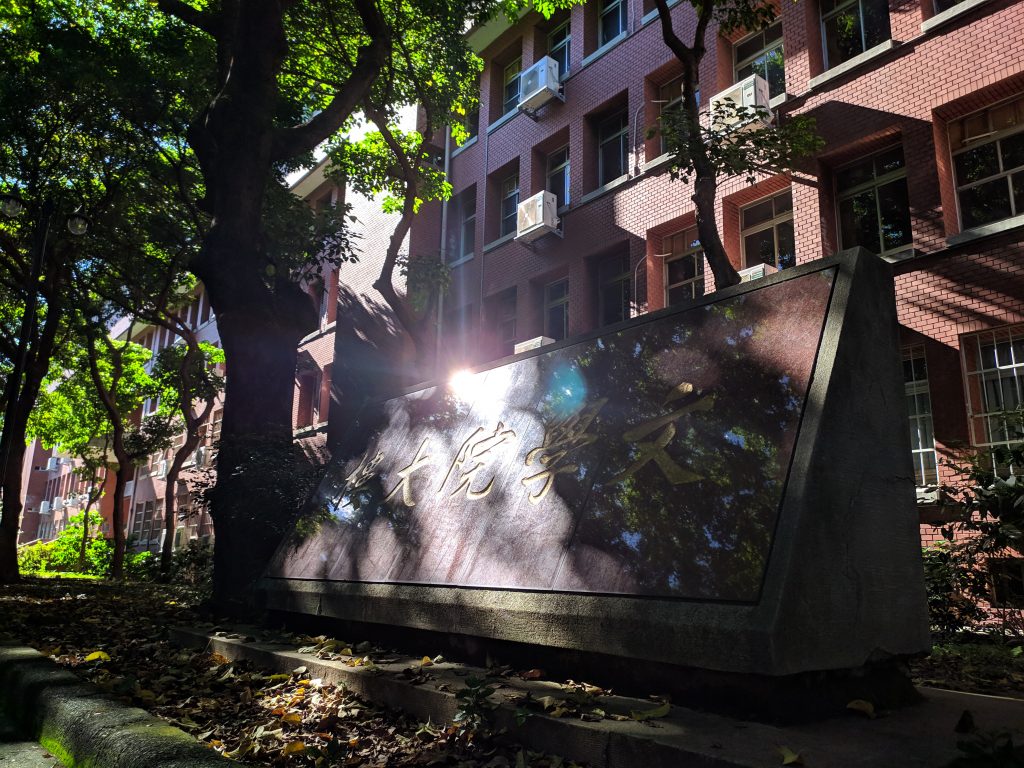 The following language proficiency level is recommended but not mandatory for applicants: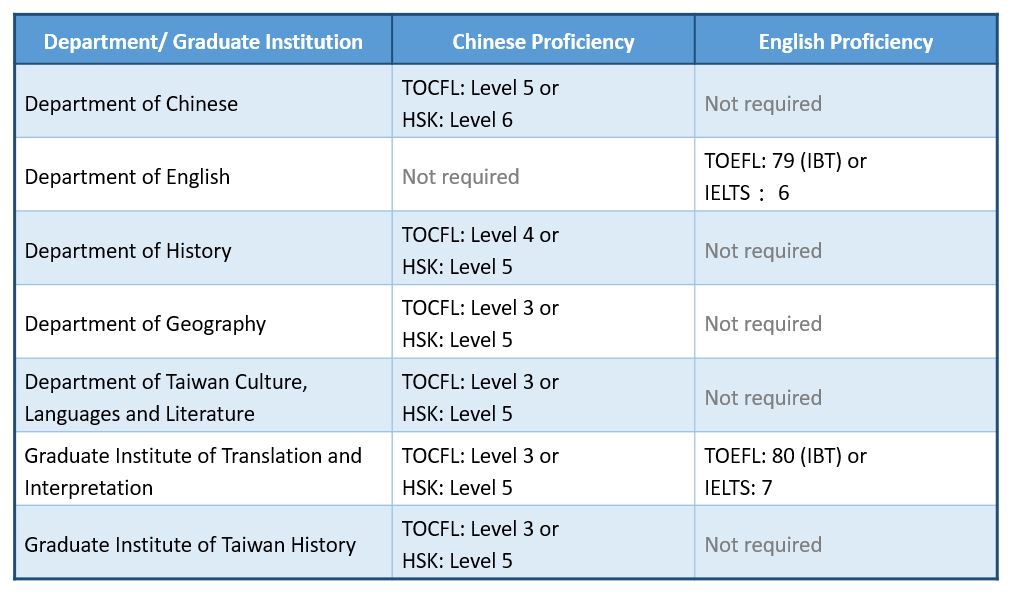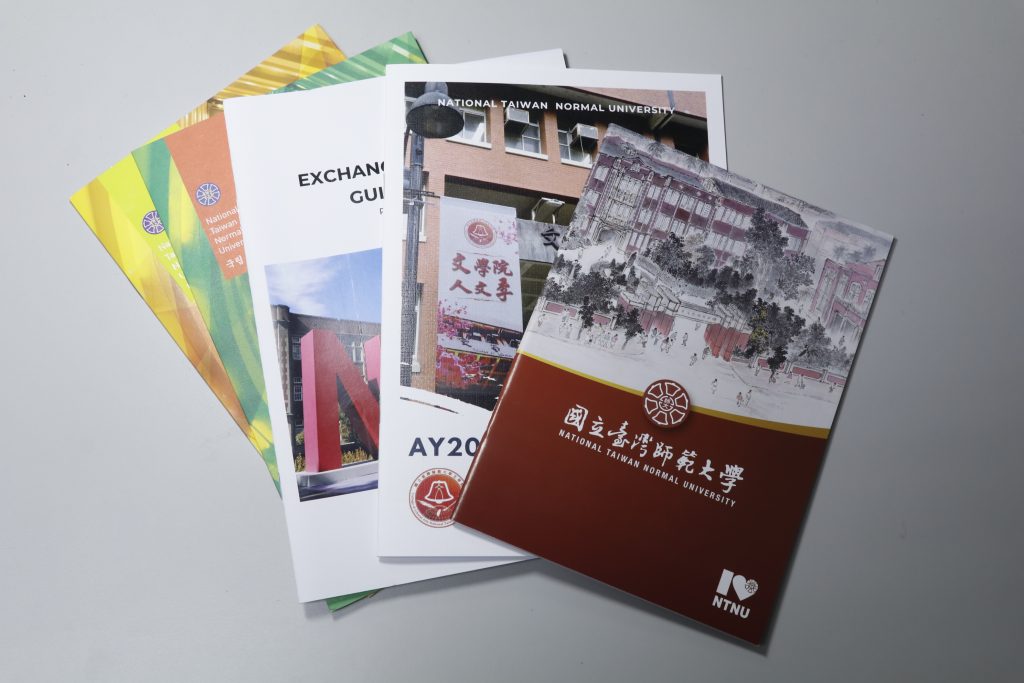 One original copy of application form, signed and attach 2 passport-size photos.

Photocopy of applicant's passport.

One letter of recommendation written in English or in Chinese.

One copy of a study plan (approx. 800 to 1000 words) written in English or in Chinese.

One copy of English official academic transcripts (for undergraduate or graduate studies).

One copy of student ID or Enrollment certificate
Please fill out the form during the scheduled period below, print the form out, add the applicant's signature, and submit all the required SOFT COPY documents on the online application system.
Fall Semester


Term Time: September  – January




Application Period:1st March – 30th April

Spring Semester


Term Time: February – June 




Application Period:1st September – 31st October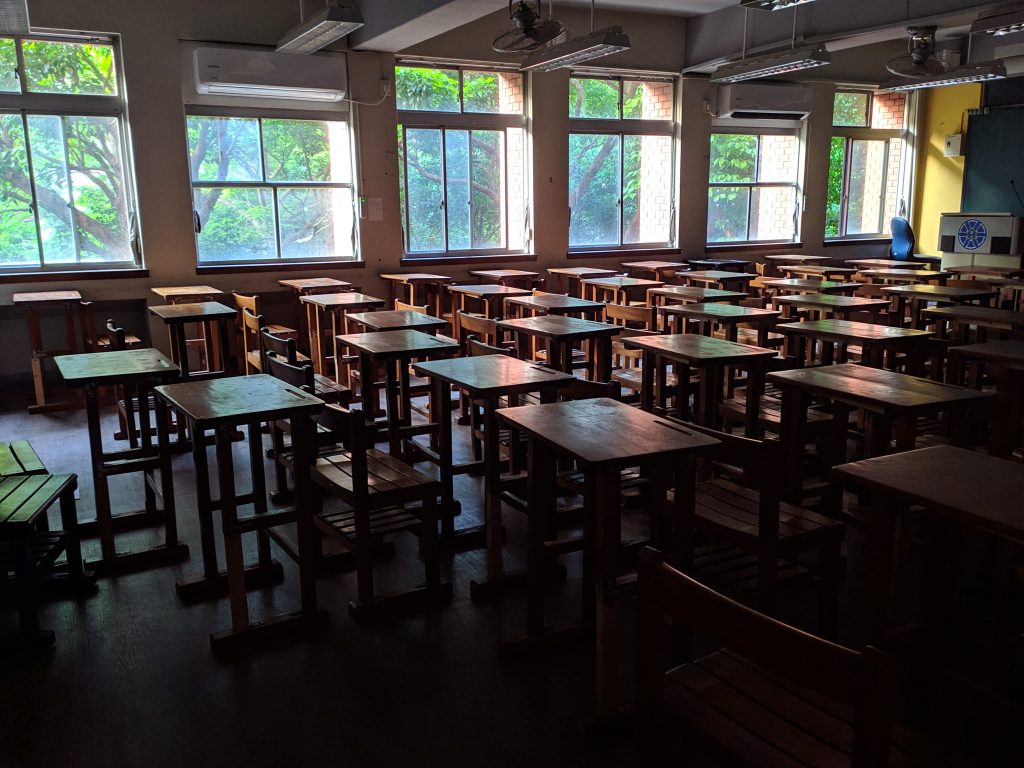 To Do List before Arrival
Exchange students (students who apply for summer session are not included) need to apply for"Resident visa"and then transfer to"Alien Resident Certificate (ARC)"within 15 days after arrival.
According to the regulation, all exchange students should purchase insurance during their exchange period. NTNU will NOT provide (self-paid) Student Group Insurance.
All exchange students are required to purchase both overseas Accidental Insurance & overseas Health Insurance. Each kind of insurance shall worth a minimum of NT$1,000,000 (approx. US$33,000) valid for the entire exchange period.
From the 5th month of the stay, students are required to join National Health Insurance (NHI) held by Taiwanese government. 
Course Enrollment


Selecting courses please get the form in the Office of International Affairs. Submit your course selection sheet to the Curriculum Division and the Registration Division.

 Accommodation


Get the keys from dorm reception and do some daily shopping.

Mobile Phone


You can buy Sim Card at the airport and remember to let the Vice Dean Office and the Office of International Affairs know your number.
Exchange students can participate in the following programs:
1. Regular academic courses at NTNU, including undergraduate and graduate courses in all subjects (Please note that some courses with special requirements are upon instructor's permission).
2. Please also note that all incoming exchange students should take at least one course at the host department and one in Global Culture Program. 
3. Chinese Language Courses at Mandarin Training Center (MTC). (Please contact us for requesting the tuition of Chinese Language Courses).
Availability of on-campus dorm rooms is limited and application is needed.
Name: Dormitory No.2
Location: Gongguan Camus
Room Type: 4-person Room
Rent: NTD $18,000/ semester
Approximately living costs (exclusive housing and insurance): NTD $7,000 – 10,000 (US$220~315) / month.*