In recent years, the College of Liberal Arts have been bonding with top higher education institutes in South East Asia. On October 1st, the College of Liberal Arts signed an agreement of dual degree at graduate school level with the Faculty of Geography, Universitas Gadjah Mada from Indonesia.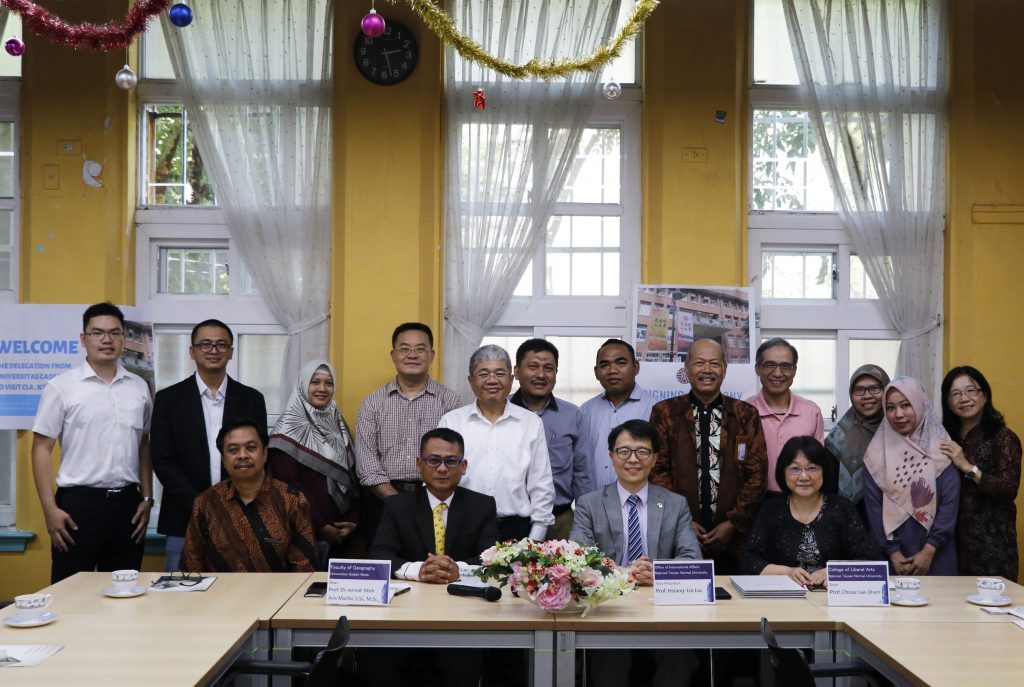 Dean Chern Chiou Lan and Dean Muh Aris Marfai signed the agreement with the company of Vice President for International Affairs Liu Hsiang Lin, Associate Dean Liaw Shyue Cherng of the College of Liberal Arts and many other professors. The goal is to build the bilateral relationship between students, teachers and cross-national research.
Gadjah Mada University is a public research university located in Yogyakarta, Special Region of Yogyakarta, Indonesia. Officially founded on 19 December 1949, Gadjah Mada University is one of the oldest and largest institutions of higher education in the country. It has been credited as one of the most prestigious universities in Indonesia, along with the Bandung Institute of Technology and the University of Indonesia. Currently, the Gadjah Mada University has worked with several institutes like the United Nations, ASEAN and other national units for the International Undergraduate Program, which is designed for International students.
The Department of Geography of NTNU has been connecting with their counterparts since 2017. They have held field research in different countries and students learn a lot from the event. In 2018, the Department of Geography also select students to Eco-DRR, Ecosystem-based Disaster Risk Reduction and Climate Change Adaptation in Asia Pacific. The MOU was signed on January 2018 and now the exchange program of students has started.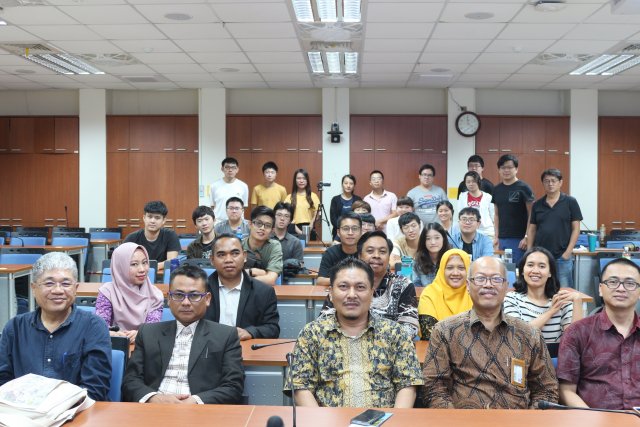 Invited by the College of Liberal Arts and the Department of Geography, Dean Muh Aris Marfai and other 10 professors and 5 graduate students came to Taiwan and visited National Science and Technology Center for Disaster Reduction, Research Center for Environmental Changes in Academia Sinica, Northeast Coast National Scenic Area and Yangmingshan National Park. There is also a talk given by researcher of the Academia Sinica for professors, students and guests to discuss about environmental changes and island studies.